CU's PREP TRACK for DECA Events
DECA Advisors, Leverage your time, and help every one of your students feel prepared for competition season with CU's Prep Track for DECA! Prepared competitors have more fun, shine with confidence, and win more!    
The prep courses contain the exact resources your DECA competitors need to do their best at competition! Courses have tips and strategies that also help competitors separate themselves from the crowd!
There are dozens of role play examples, along with lessons containing executive insights, industry jargon, and more that cover each industry's role playing event's to help a student assume the role they are given in the Principles, Individual Series, and Team Decision Making Events. 
Exam Prep courses contain pre- and post-quizzes, glossaries, lessons, study quizzes, and 25-50-75-100-question practice exams that are both un-timed and timed for authentic practice!  These activities are based on the specific instructional areas and their key performance indicators on which all DECA exams are based.
Written event courses are created with assignments that walk students through all necessary steps of putting together a solid paper and presentation.  

Each course follows a one-page printed check list and also has an online check list, to help students simplify the rigorous nature of these projects.  
Help Students Choose Their Event with the Casting Call
The Casting Call is designed to break down DECA's events so students can select the best "fit" for them based on their goals, interests, comfort zones and strengths. Find the Casting Call and handout linked on the home page of CU. This resource is free to all!
After Ordering
Teacher's who have purchased chapter/class enrollment prior to the fall receive early access to CU for planning purposes.  The steps to enroll are easy!  On the enrollment spreadsheet sent by email, teachers provide their school info on the excel file and list students names and ID numbers, then return the excel file to have students' accounts activated.  The enrollment date is established each summer by CU depending on the updates and enhancements being made to the site. Once that date arrives, teachers may send in the enrollment information and students accounts will be activated. An email is sent to notify teachers when the accounts are ready to access, which is typically within a few days of sending in the list.
Day #1 with your Students
Pull up CompetitionUniversity.com on the white board / projector and have it displayed when students arrive. 
Have students' user names and passwords ready to distribute. (These will be found on CU's enrollment spreadsheet that you provided to have your students enrolled.)
Each student will need his/her own computer or device. Have students practice going to the website, logging in and logging out a couple of times. This will help them remember CU's log in location and their personal info to access their course(s).
Have the printable check lists

 ready for each student based on the course they are enrolled in. (Several courses also have online checklists, but some prefer the tangible.) These are all conveniently located in the Advisor Connection, a free resource area in CU. If CU is being used in the classroom, it may be beneficial to have a location in the class for the check lists to be kept. For DECA prep courses, each course has a checklist.
Using CU in Class
Courses in the Prep Track contain several resources that can be used in class because they align so well with the marketing curriculum.
The Industry Lessons make great career exploration activities for professional development! 
CU's courses for DECA's Advertising Event, Fashion Merchandising, Business Operations Research Event, and Professional Selling events make great projects for several units of study within a marketing program.  Within these courses, students may complete various activities and submit those for grading by their teacher through the CU system. Rubrics are provided for each activity. 
The role plays make great case studies to discuss and even practice performing in class. For each role play, the "Judge This Role Play" option is provided to capture a grade from either a guest volunteer serving as a judge, or students could to be paired for a cooperative learning assignment where they each grade the other's role play performance. This is only a brief listing of role plays available for Food Marketing. There are dozens of role plays!  activities in the site. 
The instructional area crosswords and other games offer a great way to introduce a unit! Crosswords are available for all Business Admin core instructional areas and all instructional areas for Marketing, Hospitality, Finance, and Business Admin and Management. Glossaries are provided to prepare the student for the crossword. A grade is put into the CU gradebook for this type of game adding accountability and leverage for the teacher to assign CU's activities!
Using the Grade Book to Hold Students Accountable
Many of your students want to shine when it comes to competing, however, they may not be able to find time to prepare unless there is an immediate reward or necessity for doing so. Taking grades from the activities gives added value to their time spent in DECA preparation activities and its justifiable because it aligns to the curriculum!
Use the grade book to give them a reason to prepare! You'll find grades for quizzes, games, role plays, and practice exams. Here are a few ideas:
Assign students the completion of the note sheets over each instructional area module they complete for a completion grade. BONUS: Their own personal notes over the instructional area modules make great study guides right up to competition!
Use the cooperative learning activity to judge a partner's role play for a final communications unit exam!
Challenge students to get the top grade on one of the practice exams!
There are many more and for each teacher who uses CU, he or she comes up with their own creative ideas!
CU Builds Confidence!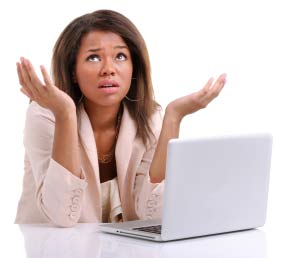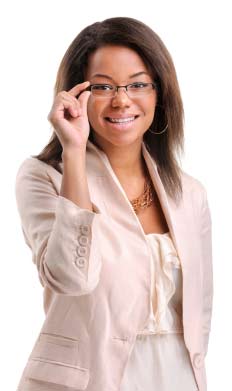 If your students say, "I'm not doing this DECA-thing," or they just don't seem motivated to prepare for competition, it may be because they are fearful 
of the unknown zone! Encourage them with your belief in DECA, your belief in them, and show them that CU has everything they need to boost their confidence and knowledge!  With your dedication and CU's resources, rest assured .... they're on the brink of a break through and will be so glad you showed them what hundreds of thousands of other students LOVE about DECA competition!
CU's resources are comprehensive and complete. Your students will gain confidence as they build the following skills: 
Analytical Skills
Critical Thinking
Problem Solving
Time Management
and Communication
not to mention the other 21st Century Skills! 
When do students have access to this site?
CU is an internet-based site, so students can access it from any computer 24-7.


Computer requirements
Internet: required for all CU resources
Pop-Up Blockers: must be enabled for Competition University
Adobe Flash Player: required for games and a few additional instructional area lessons. We are working toward having flash-free resources in the site by 2020. (Some resources may still be available at that time for those who still run flash.)
Headphones: some resources within CU contain narration so headphones may be required by classroom teachers 
Video and audio are contained within several resources within the site
If You Want More Info
Request a CU Tour with one of our team members and get a 10-day preview.
You'll love how CU helps prepare all your students, and leverages your time!  So, when you're ready to order ...